Welcome to our Hotel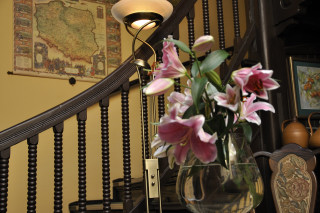 The "Pod Zamkiem" ("Under the Castle") Hotel in Olsztyn ensures a rest in the heart of the city, within the grounds of a former settlement outside the castle walls. It is located in the immediate vicinity of a 14th century Gothic castle, in a park in the Old Town.
Our hotel, built in 1909, is located in a beautifully restored Art Nouveau building - Sperl Villa. It belonged to Walter Sperl, whose father was the chairman of the Olsztyn "Stein an der Alle" ("Stone on the Łyna") Masonic lodge at the turn of the 19th and 20th centuries.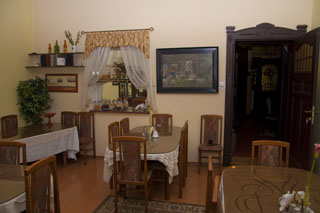 The fact that the State Music School was located here for many years is a part of the remarkable history of the building.
It's worthy to mention that in 2001 in interiors of our Hotel the Polish-German social film "Dwie miłości" was made by Mirosław Bork, the author.
We offer our guests 1 single room, 13 double rooms and two triple rooms (all of them with bathrooms, phone and satellite TV) and one suite.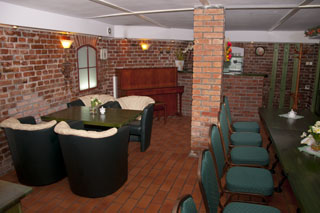 We serve tasty breakfasts in the dining room (included in the price).
The Cellar- training sessions, dinner parties and musical events (up to 25 persons).
We have the possibility of organizing a conferences with up to 25 persons:
in the Dining Room - from 11.00
in the Cellar - at any hour
Free wireless Wi-Fi Internet access throught the Hotel.
We have a free car park for cars and coaches of guests.
The personnel at the hotel guarantee hospitality, a pleasant atmosphere, professional service and wish you an enjoyable stay.